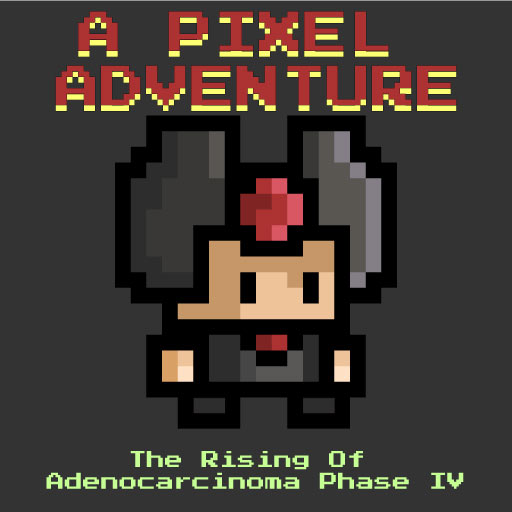 A Pixel Adventure Vol1
Description:
Explore the Castle of the Adenocarcinoma, find the secret areas and get the booty. With over 40 dungeons full of enemies, this is not a procedural level creation game, each level is unique and can and should be revisited to get more and more coins and gold bags. You have three stores in the game to buy swords, armor and potions. - The swords guarantee the increase of the attack multiplied by 25% - The armors guarantee the defense and the last ar
Instructions:
Arrows or WASD- move 4 ways UP/DOWN/LEFT/RIGHT Z or Arrow UP or W or Space- Jump X or 1 or Q- Attack Sword C or 3- Dash E or 2- Secondary weapons Mouse - Left click- to open/close inventory, buy items, use items, switch weapons, close messages Enter- Close dialogs Up arrow - Open dialogs
Favorite:
×
A Pixel Adventure Vol1 is not working?
* You should use least 20 words.
A Pixel Adventure Vol1 Video Walkthrough
Description:
Explore the Castle of the Adenocarcinoma, find the secret areas and get the booty. With over 40 dungeons full of enemies, this is not a procedural level creation game, each level is unique and can and should be revisited to get more and more coins and gold bags. You have three stores in the game to buy swords, armor and potions. - The swords guarantee the increase of the attack multiplied by 25% - The armors guarantee the defense and the last ar
Instructions:
Arrows or WASD- move 4 ways UP/DOWN/LEFT/RIGHT Z or Arrow UP or W or Space- Jump X or 1 or Q- Attack Sword C or 3- Dash E or 2- Secondary weapons Mouse - Left click- to open/close inventory, buy items, use items, switch weapons, close messages Enter- Close dialogs Up arrow - Open dialogs