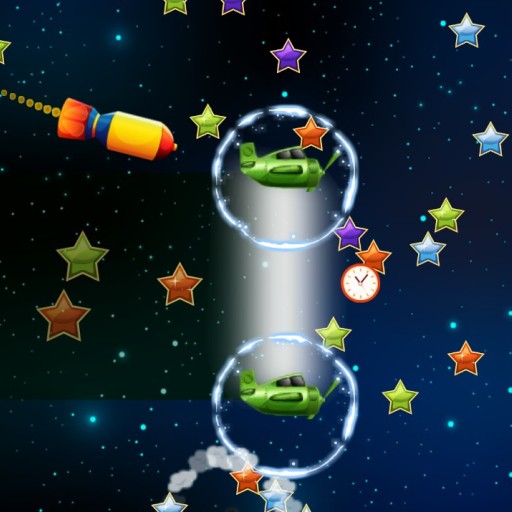 Collestar
Description:
Fly the Collestar planes as far apart as you can to collect as many stars as possible in this challenging star collection game. Avoid asteroids and missiles by touching them or clicking them. You can collect as many stars as you can before time runs out or your lives run out.
Instructions:
Use mouse click or tap to launch the planes. Tap or place mouse on asteroids and missiles to destroy them. Collect bonus items to such as clocks to get more time and shields for protection.
Favorite:
×
Collestar is not working?
* You should use least 20 words.