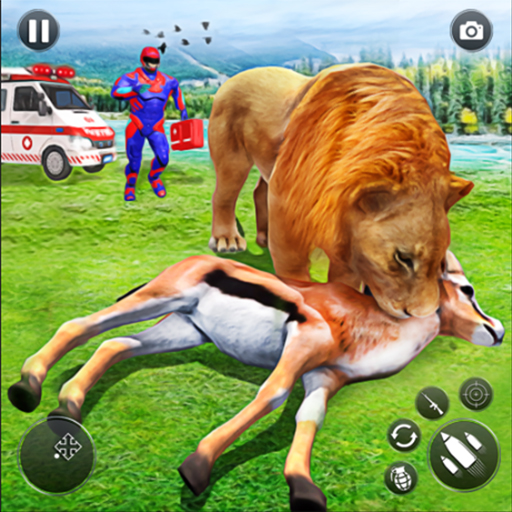 Animal Rescue Robot Hero
Description:
One of the best doctor robot flying ambulance simulator in Wild animal robot rescue games which have extreme challenging ambulance driving and rescue missions in animal robot transport ambulance games. Emergency Animal rescue game honors you with very noble act of helping the troubled animals of Doctor Robot flying rescue games 3D. Your role is to act like an ambulance emergency robot doctor on duty of safari animal rescue game who has special sympath
Instructions:
Please use keyboard arrows and Other W,S,A,D buttons here are first 5 levels are human rescue and others are animal rescue first 45 levels are just for training
Favorite:
×
Animal Rescue Robot Hero is not working?
* You should use least 20 words.
Animal Rescue Robot Hero Video Walkthrough
Description:
One of the best doctor robot flying ambulance simulator in Wild animal robot rescue games which have extreme challenging ambulance driving and rescue missions in animal robot transport ambulance games. Emergency Animal rescue game honors you with very noble act of helping the troubled animals of Doctor Robot flying rescue games 3D. Your role is to act like an ambulance emergency robot doctor on duty of safari animal rescue game who has special sympath
Instructions:
Please use keyboard arrows and Other W,S,A,D buttons here are first 5 levels are human rescue and others are animal rescue first 45 levels are just for training