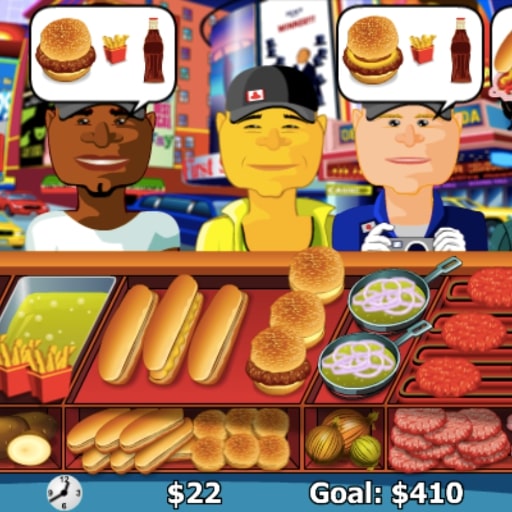 Hot Dog Bush
Description:
The presidency of George W. Bush has ended, but what is his next career choice? Well, for now he is going to sell hot dogs to all the hungry people in New York! See the customers' meal requests above their head, and prepare the hot dogs as requested. Don't overcook the hotdogs or you have to throw them away. Serve as fast as possible for better tips and don't let the customers wait too long or they are going to leave. Achieve your daily target and wor
Instructions:
1. Prepare hot dogs and other types of food based on customer orders. 2. Either click or drag food to cook and serve customers. 3. Reach the target amounts for each level to proceed to the next one.
Favorite:
×
Hot Dog Bush is not working?
* You should use least 20 words.