Huggie and Kissy The magic temple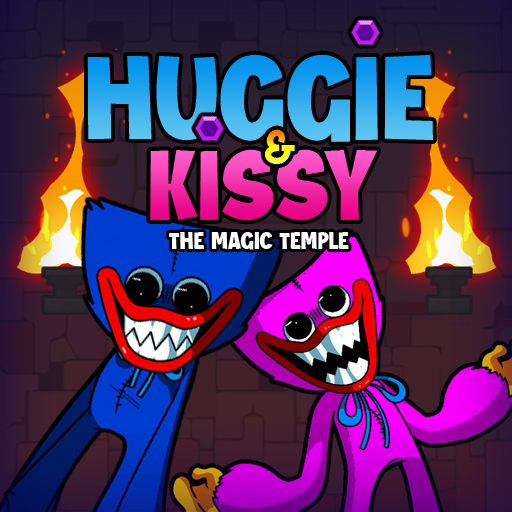 Huggie and Kissy The magic temple
Description:
Huggy and Kissy need help to explore the magic Temples. Solve the puzzles, open the doors and collect all the diamonds! Enjoy the best platform levels, switch the characters to cross the water and sort all the obstacles. Play alone or with a friend to join Huggy and Kissy in this new adventure! Game Features -Single and multiplayer gameplay -Cute graphics -Girls and Boys adventure -20 levels -Physic Platform game -Love adventure
Instructions:
PC controls: X to change player, WASD to move and jump Mobile and Tablet controls: Tap the buttons to switch players, move and jump
Favorite:
×
Huggie and Kissy The magic temple is not working?
* You should use least 20 words.
Huggie and Kissy The magic temple Video Walkthrough
Description:
Huggy and Kissy need help to explore the magic Temples. Solve the puzzles, open the doors and collect all the diamonds! Enjoy the best platform levels, switch the characters to cross the water and sort all the obstacles. Play alone or with a friend to join Huggy and Kissy in this new adventure! Game Features -Single and multiplayer gameplay -Cute graphics -Girls and Boys adventure -20 levels -Physic Platform game -Love adventure
Instructions:
PC controls: X to change player, WASD to move and jump Mobile and Tablet controls: Tap the buttons to switch players, move and jump