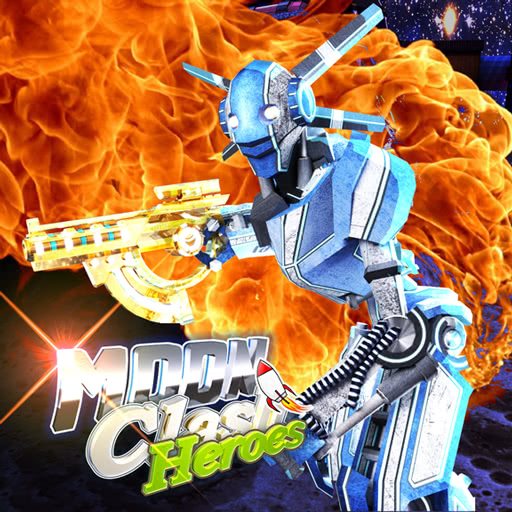 Moon Clash Heroes
Description:
Rookie, join the space forces! Build you career as a fearless spy capable of destroying enemies with one-shot from the shadows. Take the role of a huge Terminator, armed with a big mass destruction system and trample your enemies. Climb into the shoes of a special forces soldier with a Tesla-type lightning gun, or take control of a remote strike bot with a photon weapon. Everything is possible in the space squad. Explore all the nooks and crannies
Instructions:
WASD - movement SPACE - jump G - throw grenade C - crouch RMB - aim TAB - score table
Favorite:
×
Moon Clash Heroes is not working?
* You should use least 20 words.
Moon Clash Heroes Video Walkthrough
Description:
Rookie, join the space forces! Build you career as a fearless spy capable of destroying enemies with one-shot from the shadows. Take the role of a huge Terminator, armed with a big mass destruction system and trample your enemies. Climb into the shoes of a special forces soldier with a Tesla-type lightning gun, or take control of a remote strike bot with a photon weapon. Everything is possible in the space squad. Explore all the nooks and crannies
Instructions:
WASD - movement SPACE - jump G - throw grenade C - crouch RMB - aim TAB - score table