Empire Rush Rome Wars Tower Defense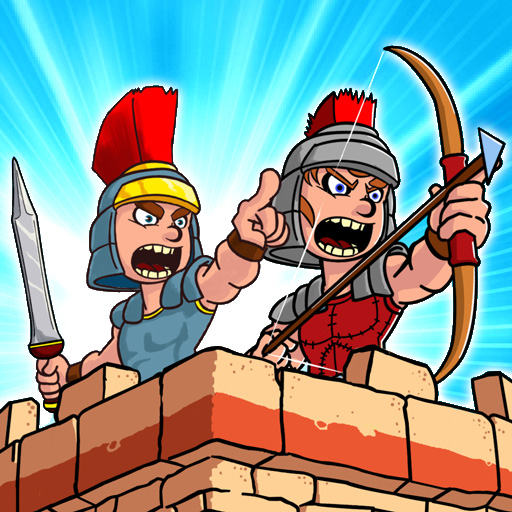 Empire Rush Rome Wars Tower Defense
Description:
Join Empire Rush: Rome Wars...Epic Castle Defense! Enjoy one of the best conquest games! Fight the fiercest battles with strategy. Take part in a rush wars to rise the great empire of the age. ROME! BUILD YOUR EMPIRE! If you love Tower Defense (TD), Conquest games and Collectible Cards, Empire Rush: Rome Wars merge these features and leads you on a journey filled with epic battles to conquer the world! CRUSH THE HORDE! Rome is the most powerful empire
Instructions:
★★★HIGHLIGHTS★★★ ✓WAR GAME! Enjoy this Tower Defense RPG, FREE Strategy title. ✓GROW FAST! Conquest game with many upgrades to develop in your castle. ✓DEFENSIVE CASTLE! Improve your defense and protect your castle from the HORDES! ✓EPIC BATTLES! Fight against your enemies and defeat the Boss! ✓DAILY REWARDS! Claim your mis
Favorite:
×
Empire Rush Rome Wars Tower Defense is not working?
* You should use least 20 words.
Empire Rush Rome Wars Tower Defense Video Walkthrough
Description:
Join Empire Rush: Rome Wars...Epic Castle Defense! Enjoy one of the best conquest games! Fight the fiercest battles with strategy. Take part in a rush wars to rise the great empire of the age. ROME! BUILD YOUR EMPIRE! If you love Tower Defense (TD), Conquest games and Collectible Cards, Empire Rush: Rome Wars merge these features and leads you on a journey filled with epic battles to conquer the world! CRUSH THE HORDE! Rome is the most powerful empire
Instructions:
★★★HIGHLIGHTS★★★ ✓WAR GAME! Enjoy this Tower Defense RPG, FREE Strategy title. ✓GROW FAST! Conquest game with many upgrades to develop in your castle. ✓DEFENSIVE CASTLE! Improve your defense and protect your castle from the HORDES! ✓EPIC BATTLES! Fight against your enemies and defeat the Boss! ✓DAILY REWARDS! Claim your mis