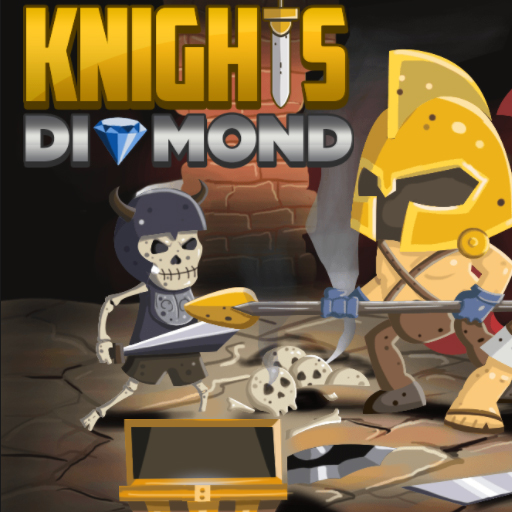 Knight's Diamond
Description:
With awesome graphics and addictive game play Knights Diamond has 9 Levels. You have to collect diamond and get to the door to clear the levels. 4 DIFFERENT KNIGHT CHARACTERS Shoot boxes, kill enemies to collect coins and unlock new characters. COOL POWERS Shoot boxes collect some cool powers sword, shield, health GET DIAMOND Open treasure box to collect diamond and open door with that. AWESOME ENEMIES stab/kill 5 different types
Instructions:
Desktop Use Keyboard arrows to move/jump and space to use sword Mobile Use on screen buttons to move/jump/sword
Favorite:
×
Knight's Diamond is not working?
* You should use least 20 words.
Knight's Diamond Video Walkthrough
Description:
With awesome graphics and addictive game play Knights Diamond has 9 Levels. You have to collect diamond and get to the door to clear the levels. 4 DIFFERENT KNIGHT CHARACTERS Shoot boxes, kill enemies to collect coins and unlock new characters. COOL POWERS Shoot boxes collect some cool powers sword, shield, health GET DIAMOND Open treasure box to collect diamond and open door with that. AWESOME ENEMIES stab/kill 5 different types
Instructions:
Desktop Use Keyboard arrows to move/jump and space to use sword Mobile Use on screen buttons to move/jump/sword